We are looking for people to join us on the ground to knock doors in Georgia leading up to the Senate runoff election on January 5th. We recognize that not everyone is in a position to travel and canvass in person. But if you are able, you have a huge opportunity to see this thing through, help flip the Senate, and create conditions where our movements can fight for and win so much more for our people.
There is nothing as effective as in-person conversations with voters. It's critical that we get out there in a safe way, especially given that the vast majority of voter outreach has been limited to phone, text, and digital this year.  We are committed to doing this in a safe way, using COVID protocols vetted by medical and public health professionals and tested by organizers.
NOTE ABOUT RISING COVID-19 CASES and ESSENTIAL TRAVEL
Seed the Vote is recruiting volunteers to join us in Georgia to support the long-term power building work of our local partners. Please consider joining the effort.
Our local partners:
UNITE HERE
Asian American Advocacy Fund PAC
Showing up for Racial Justice
Mijente PAC / GLAHR PAC
New Georgia Project Action Fund
Start dates will vary but all will require at least a week-long commitment and will begin as early as December 2nd.
Three Steps to Get to Georgia
1. Read our Volunteer Guide
2. SIgn Up for an Info Session
3. Fill Out Volunteer Support Form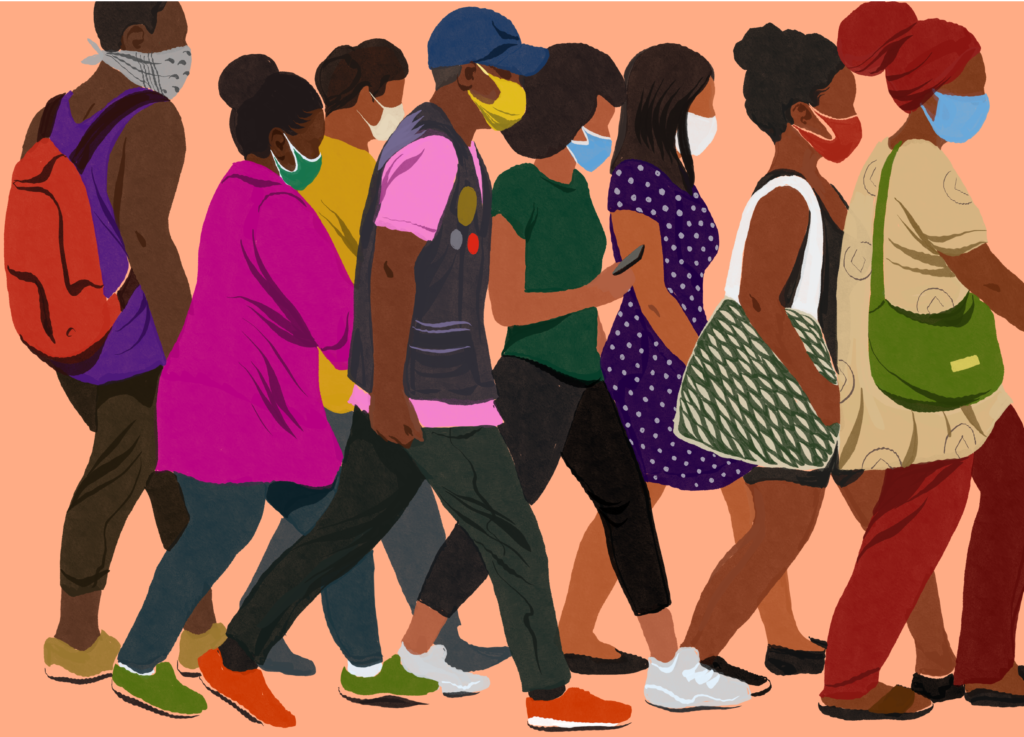 Safety
We have a strong plan in place for COVID, developed by our partners in consultation with an epidemiologist and following public health recommendations. Our partners on the ground have been sending canvassers into the field with these protocols since early August, and have been refining them based on that experience. All participants will be required to comply with these protocols and will receive safety training prior to working in the field.
Costs
We will be raising money to support the travel and lodging costs of folks who are able to make the commitment. Do not let costs be a barrier to your participation as travel stipends are available. If you are in the position to cover your own costs, or support other's participation, great! You can also help us by starting your own fundraising page.
If you can't join us in person, find our remote volunteer options here.