Your contribution will help us win elections and grow our movements. Will you consider joining the Seed the Vote beehive by making a recurring contribution?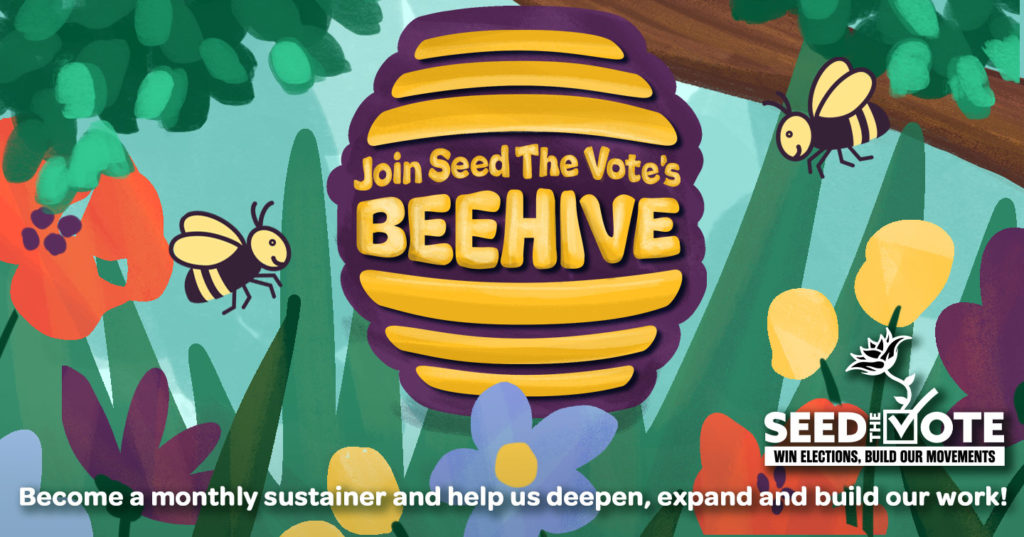 We need political dollars to make this work possible. But if you prefer to give to our 501c3, you can do so here.
Help us fundraise! Join the Seed the Vote Beehive as a worker bee: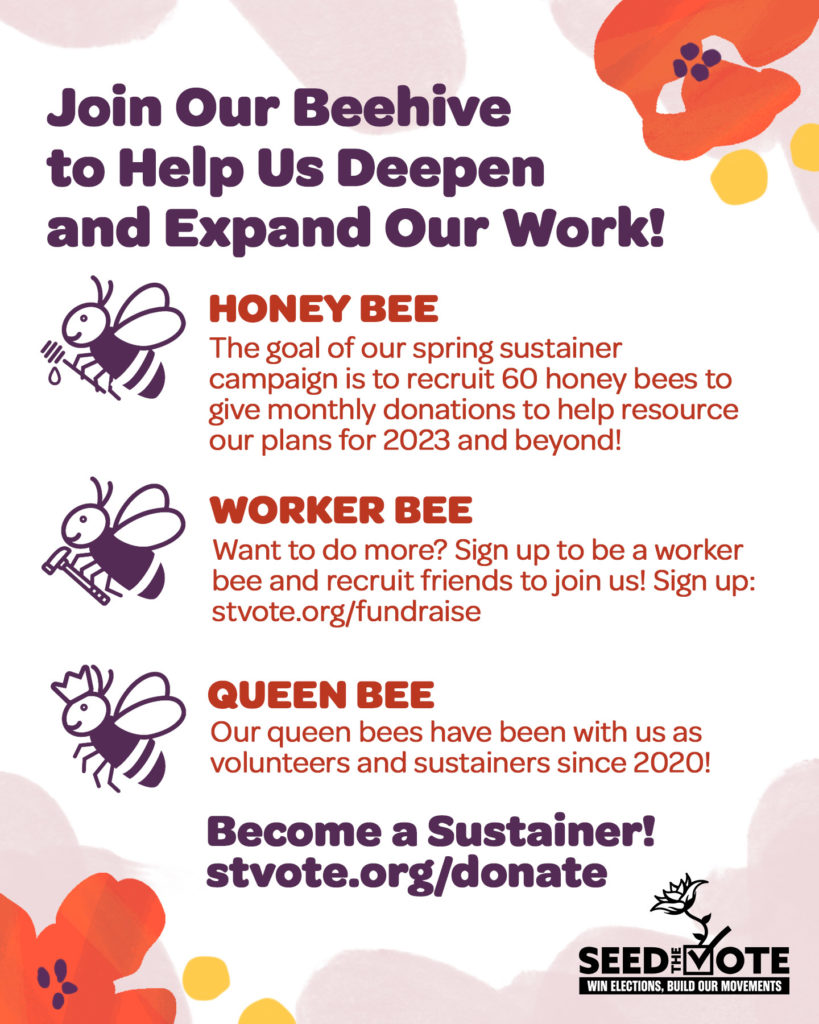 Seed the Vote is continuing between now and 2024: we are entering a new chapter and we are here to stay! There is year-round work ahead that will strengthen our ability to win key elections and grow our movements. We are in this work for the long haul, and to do so we need resources. With that in mind, we are launching the 2023 Honey Bee Sustainer Campaign to help us make some money honey.
You can help fill an important role: the worker bee. Worker bees will commit to recruiting five or more honey bees (monthly sustainers) to join the Seed the Vote Beehive at any amount.
We are fundraising between now and March 31st with a goal of adding 60 sustainers or "honeybees" to our beehive and raising $25k by the end of this campaign! We believe in us!
Let's work together to create opportunities to win much more in the next two years, and beyond. Will you join us as a worker bee today?