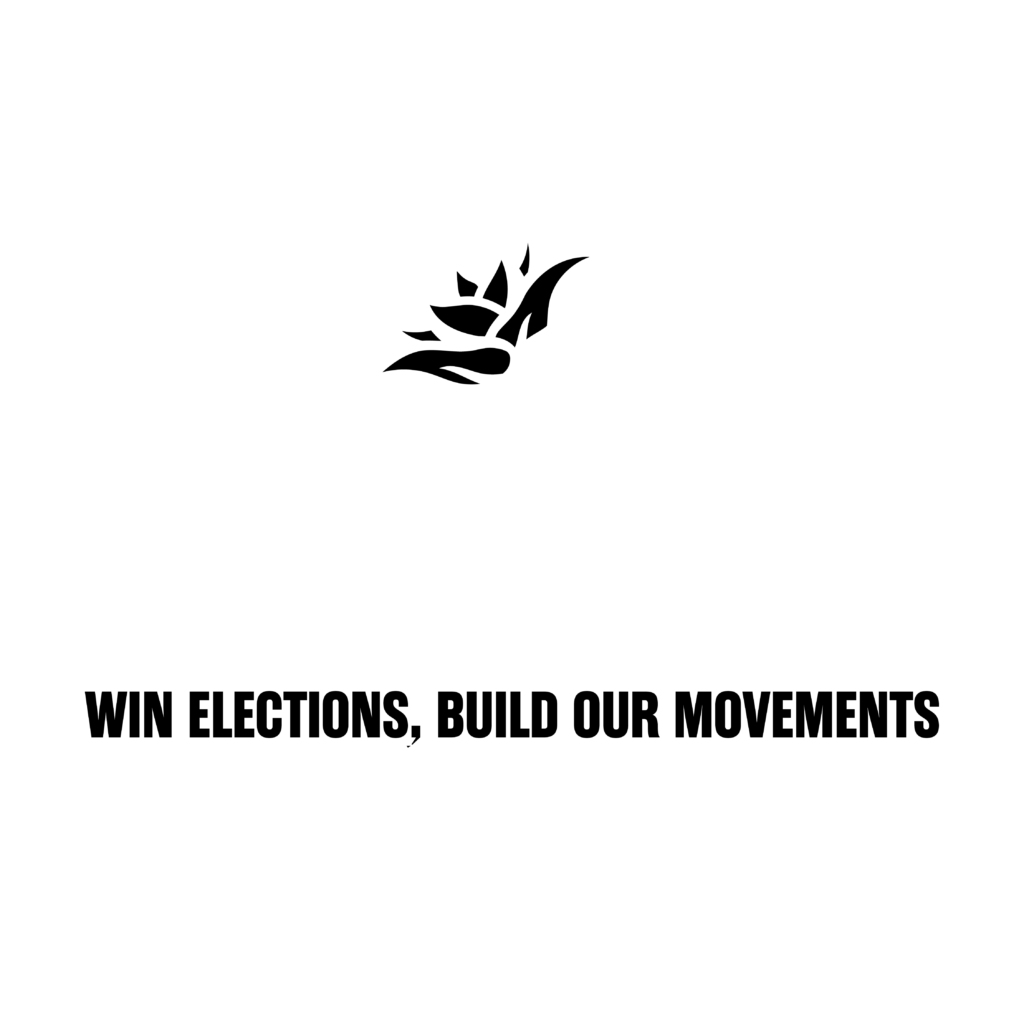 We believe in us, in the voice and dignity of all people. Seed the Vote became an enormous volunteer powerhouse to help defeat Trump and flip the Senate. Now, we will turn that power to organizing to the 2022 midterm elections.
Who do we work with?
We partner with grassroots organizations rooted in working-class communities and communities of color in battleground states that have been organizing for years and will continue building political power after the election. Below are the groups that we partnered with in the 2020 election cycle. Updates on our 2022 partnerships are coming soon!
We also coordinate with national movement forces to align and collaborate on a shared strategy to defend and expand our democracy and fight for our freedom dreams.
Georgia
In Georgia we partnered with the New Georgia Project Action Fund, Asian American Advocacy Fund PAC", Showing up for Racial Justice, Mijente PAC / GLAHR Action Network, and UNITE HERE. We made calls and organized on-the-ground delegations to get out the vote ahead of the Senate run-off election.
To defeat Trump, we worked in the following states:
Arizona
In Arizona we partnered with LUCHA, who fought SB1070, took down Sheriff Arpaio, and are building the power of Latinx communities. We also partnered with UNITE/HERE Local 11. Our volunteer power helped make it possible for the progressive coalition in Arizona to make over 19 million calls and knock over 1 million doors.
Pennsylvania
In Pennsylvania, we worked with PA Stands Up and the Working Families Party. Seed the Vote helped PA Stands Up make well over 4 million calls and helped hold down early voting support in Philly.
Florida
In Florida, we partnered with the New Florida Majority, who focus on building electoral power with communities our political systems have marginalized. Seed the Vote helped New Florida Majority and their coalition Florida for All have over one million conversations with voters leading up to the election.